Winter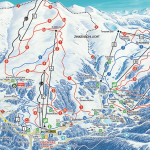 Talhütte provides ideal accommodation for skiing. The apartments are located directly on the blue slope 1a, 60 metres from the Tanzstattlift. You can also get to the nearest 6-chair lift on skis.
Lachtal is a medium-size ski resort (1,600 – 2,222 m) in Styria with 35 km of ski slopes, 10 km of ski routes, two modern 6-chair lifts and 8 ski lifts.
The ski lifts are free for children under 6. There is also a ski area and ski school for children. It is equipped with a magic carpet and children's lifts, which transport beginners smoothly.
You can rent the ski equipment at the main ski lift. The updated prices of the ski tickets are here: lachtal.at/preise/tageskarten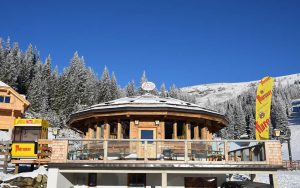 For après ski fun we can recommend the Grossa Almstadl restaurant opposite the
There might be a lot of snow in Lachtal and although the roads are cleaned regularly, a 4-wheel drive car or snow chains are recommended in winter.
Summer
In the summer, Talhütte is an excellent starting point for hiking. The countryside is beautiful and usually rather deserted. Hiking to the surrounding mountain peaks is easy even with children. The main chairlift operates during summer on Wednesdays and Fridays.
You can find tips for hiking trips here:
https://www.outdooractive.com/en/hiking-trails/schoenberg-lachtal/hiking-trails-in-schoenberg-lachtal/10379518/
In case of bad weather you can visit the thermal spa in Fohnsdorf.
https://www.therme-aqualux.at